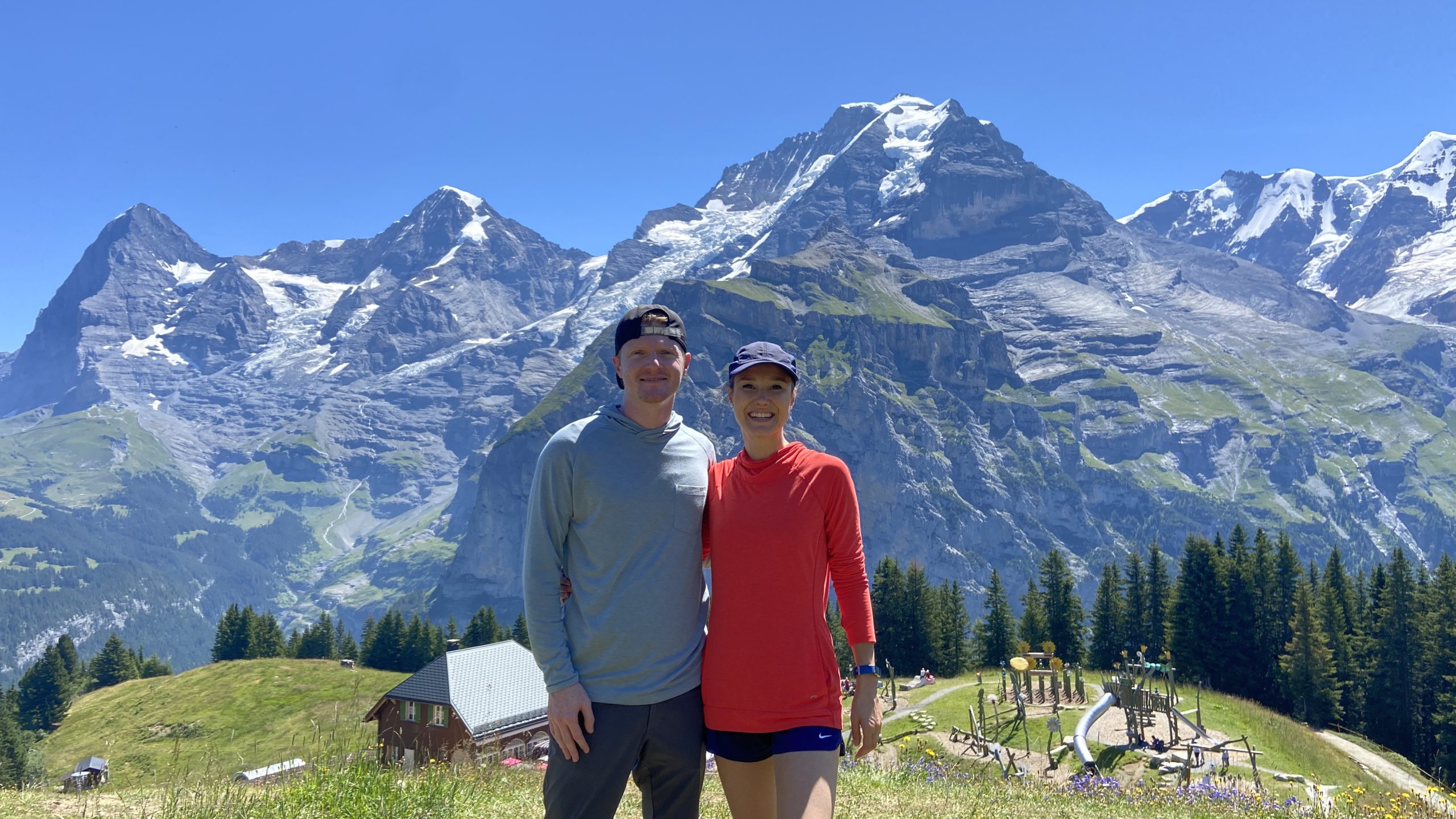 We're humbled that you'd like our help!
Before you ask a question, please review our FAQs.
---
FAQs
Will you help me plan my trip?
We'd be honored! We offer a few types of Swiss Vacation Consultations.
Will you review my trip itinerary?
Sure, we'd be happy to help! Sign up for a Swiss Vacation Consultation so we can review your plans and offer some feedback.
Will you help me pick a train pass?
We've already created a done-for-you Swiss Train Pass Guide for the Jungfrau Region (find it here). If you have additional Swiss train pass questions, we'd be happy to answer them during a Switzerland Vacation Consultation.
Will you craft me a custom itinerary?
We discovered that we often recommend similar activities for most travelers. So to save you time and money on a custom itinerary, we've created a handful of done-for-you guides. Shop our guides here.
Do you offer guided day trips?
Although we'd love to travel with you, we do not offer guided day trips at this time. However, if you see us near Interlaken, please stop and say hi! We'd love to meet you 🙂
Can you recommend places to stay?
We do not recommend specific accommodations, but suggest that you search on Airbnb.
Can we meet up or treat you to coffee? 
You're so thoughtful! Although we appreciate the offer, we don't have the capacity to meet with every follower. But if you really wanna meet us, schedule a virtual Swiss Vacation Consultation! P.S. Velo Cafe in Interlaken and Cafe 3692 in Grindelwald are great spots for coffee!
What kind of travel gear do you recommend?
Great question! We list everything we pack in our carry on suitcase plus our favorite tech gadgets on our Gear Page.
---
We'll see you in Switzerland!