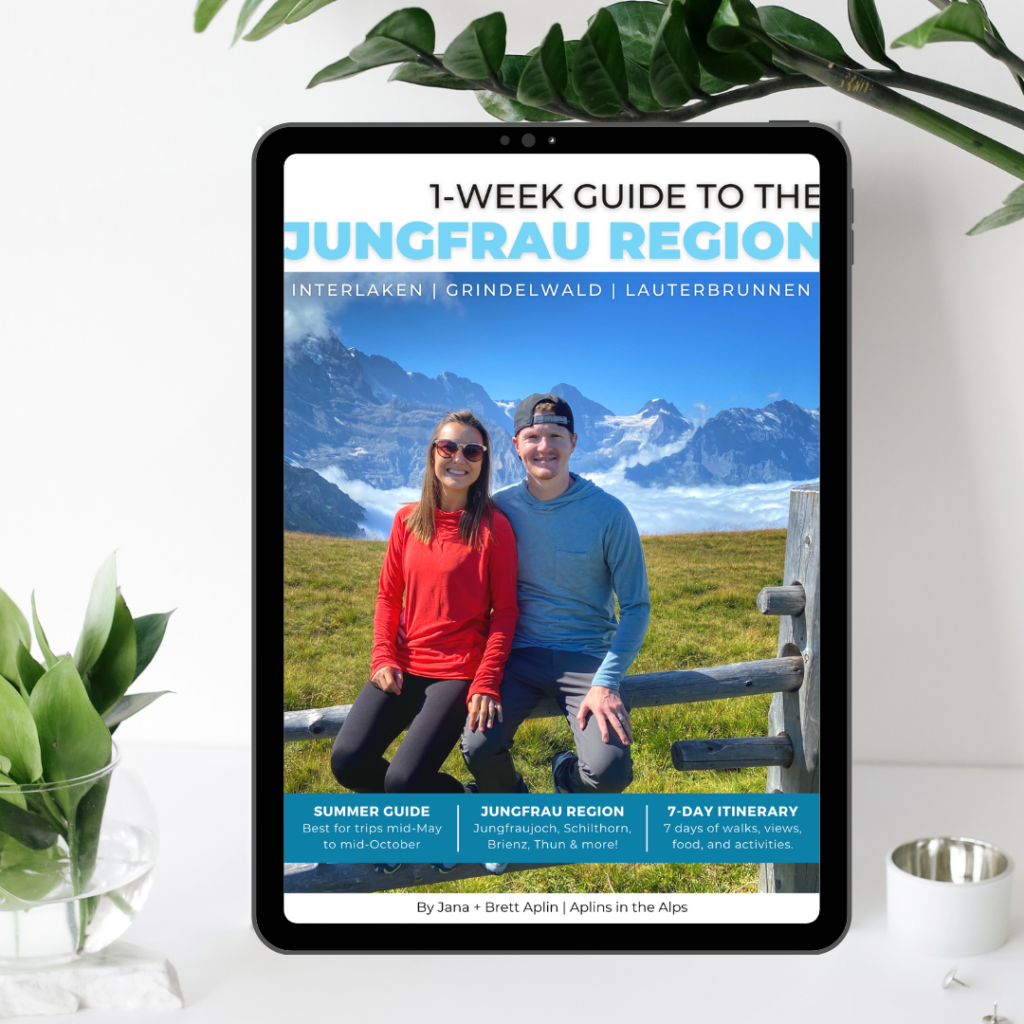 $49 BUNDLE
1-Week Guide to the Jungfrau Region, Switzerland
✔️ The most comprehensive minute-by-minute digital Jungfrau Region itinerary available online
✔️ 7 individual daily itineraries 
✔️ Features: Grindelwald, Grindelwald First, Jungfraujoch, Männlichen, Wengen, Lauterbrunnen, Mürren, Gimmelwald, Schilthorn, Schynige Platte, Wilderswil, Interlaken, Harder Kulm, Giessbach Falls, Lake Brienz, Thun, Lake Thun
✔️ Best from mid-May through mid-October
✔️ Perfect for trips of 5-7 days near Interlaken, Grindelwald, and Lauterbrunnen Valley
✔️ Includes all of the 1-Day Guide to Mürren
✔️ Includes most (but not all) of the 3-Day Guide to Grindelwald
INCLUDED: Bundle Bonuses
✔️ BONUS: 7 Digital maps help you navigate each day's activities
✔️ BONUS: How to Budget for 1 Week in the Jungfrau Region
✔️ BONUS: Rainy Day Guide
✔️ BONUS: Daily Transportation Guide to reach the start of each day's itinerary from any village in the Jungfrau Region
✔️ BONUS: What's Covered By My Train Pass Spreadsheet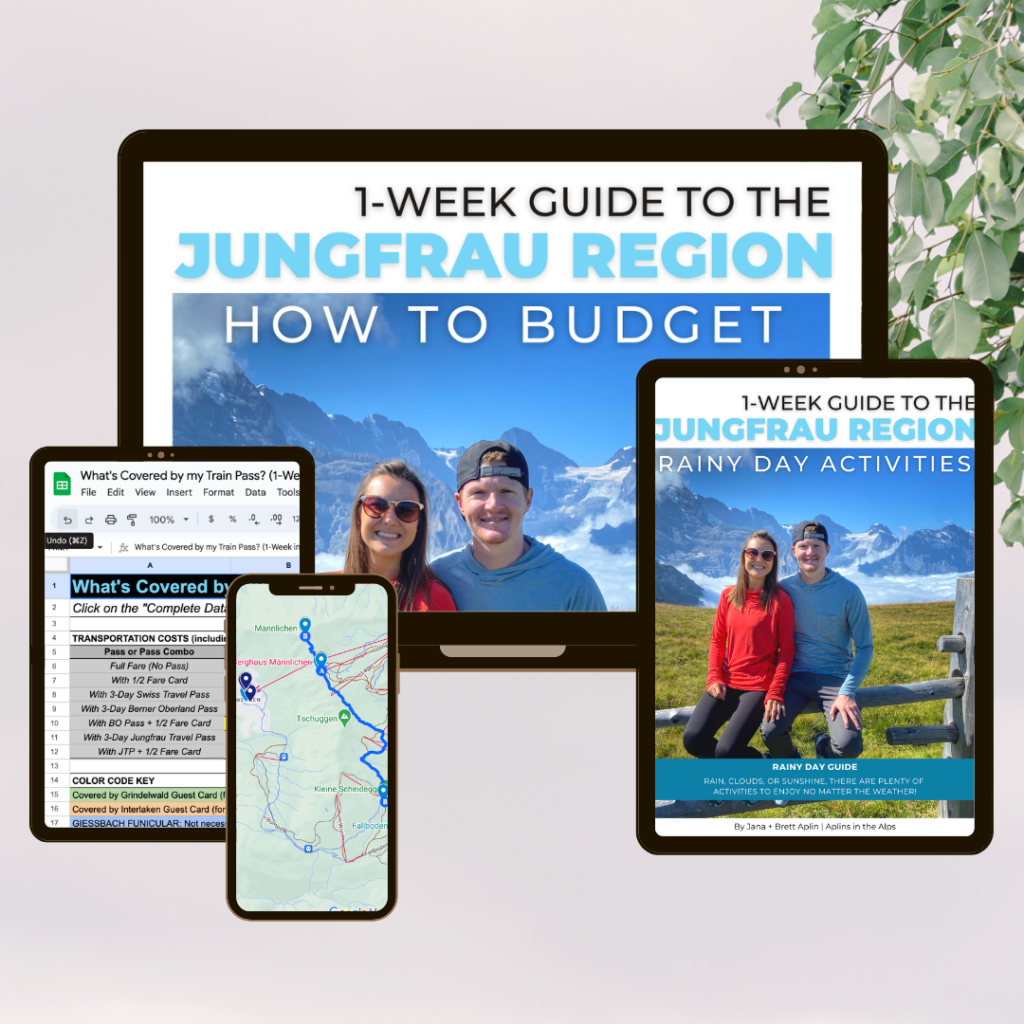 ---
Did you know…
You could spend hours per day trying to navigate trains, buses, cable cars, boats, and funiculars in the Jungfrau Region, totally cramping your adventurous/relaxing vacation style. 
Or worse, you'd completely miss out on must-see attractions because you don't know how to structure your days.
BUT HOLD ON — A LOT HAS TO HAPPEN BEFORE YOU EVEN ARRIVE IN SWITZERLAND!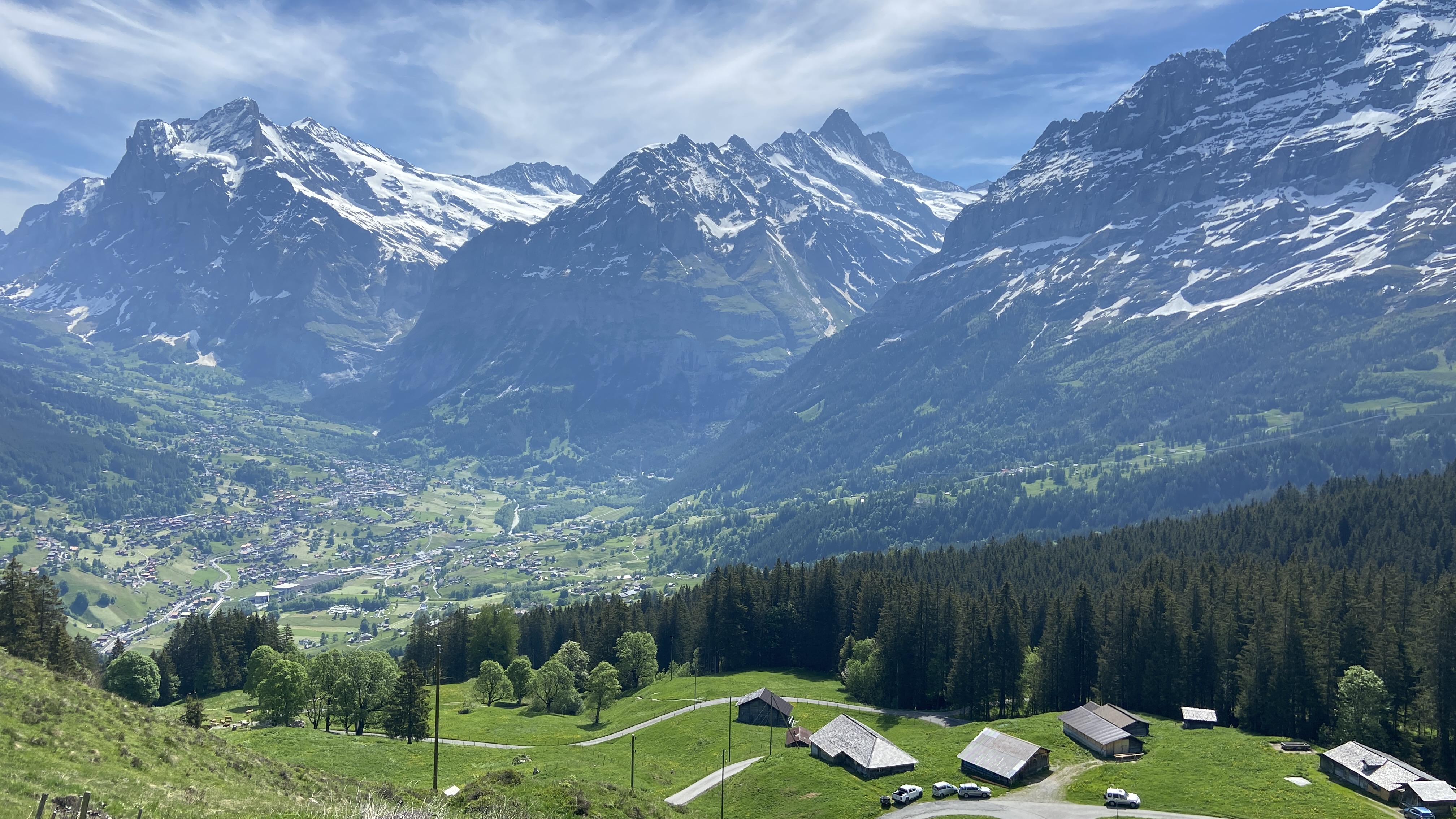 Scribbling notes on scraps of paper while watching videos
Pinning destinations and restaurants onto your Google Map
Saving pins, posts, and reels to a digital travel planning board
Highlighting and dog-earing a travel guide book
→ Can you wrangle those into a realistic itinerary?
Sure, you could hodgepodge those paper scraps and digital bookmarks into a plan and still have a great trip to Switzerland…but you'd be missing out on so much to maximize your experiences, minimize your planning time, and stretch your budget!
---
The ticket to your dream vacation in the Swiss Alps!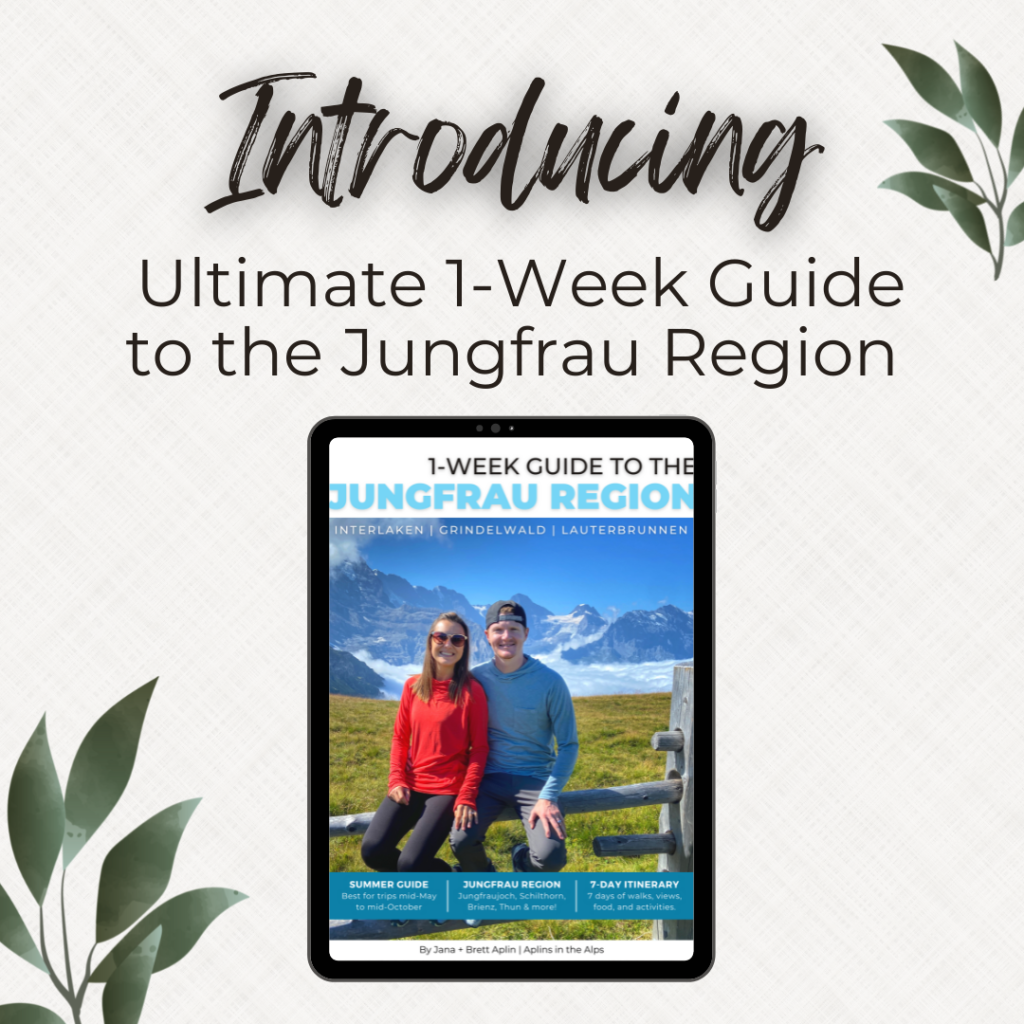 Where to go: Mountain peaks, valley walks, Swiss villages, panoramic viewpoints, can't-miss attractions, hikes, and more!
How long to stay: 7 days
What to do:
Visit the Top of Europe at 3454 m / 11332 ft
Walk behind a 400-meter/ 1312-feet tall waterfall with 14 cascades
Cruise across the milky blue waters of one of Switzerland's deepest lakes
Walk through a 700-year old mountain village
Where to eat: Our favorite spots for local dishes and drinks
Which train pass to buy: To save time and money
And more!
---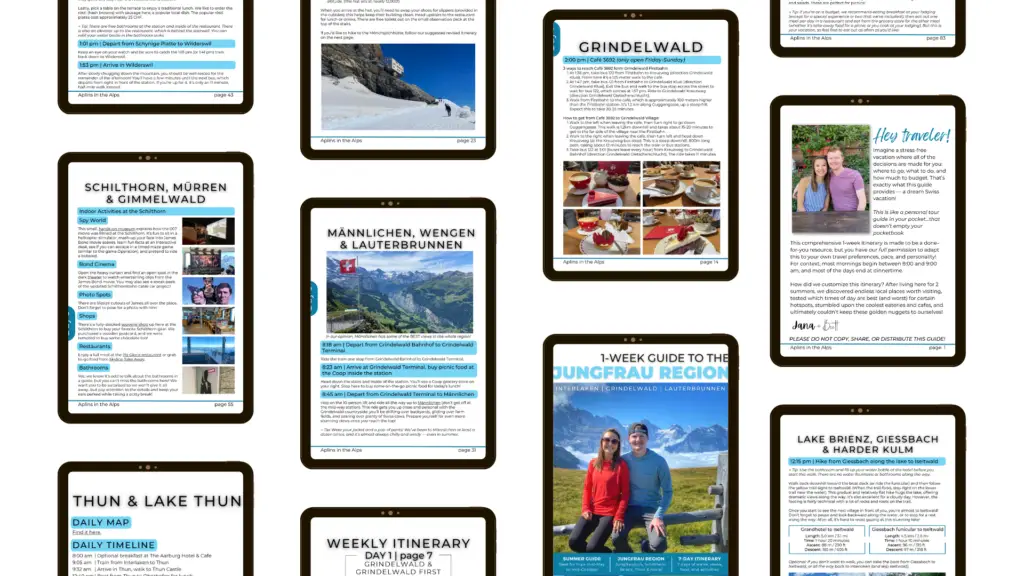 This 1-Week Bundle includes:
90 pages of jam-packed, done-for-you insider information 
7 daily itineraries for a stress-free week in the Jungfrau Region
Insider advice to make vacation feel more like vacation, like if you should buy the Grindelwald First Adventure Package or how to customize hikes to suit your pace and preferences
7 daily maps to pair with the itinerary so you always know you're in the right place
A bonus Rainy Day Guide, because the weather shouldn't hold you back from exploring
A Bonus "What's Covered by my Train Pass?" spreadsheet which compares the cost and coverage of various Swiss train passes using this exact itinerary.
Plus a Bonus Budget Guide so you can plan how much money to save for your dream Swiss vacation.
A Bonus Daily Transportation Guide that navigates you from where you're staying to the start of each day's itinerary. Includes directions from Grindelwald, Interlaken (Ost and West), Wilderswil, Lauterbrunnen, Wengen, Mürren (near the BLM and near the Schilthorn cable car station), and Gimmelwald.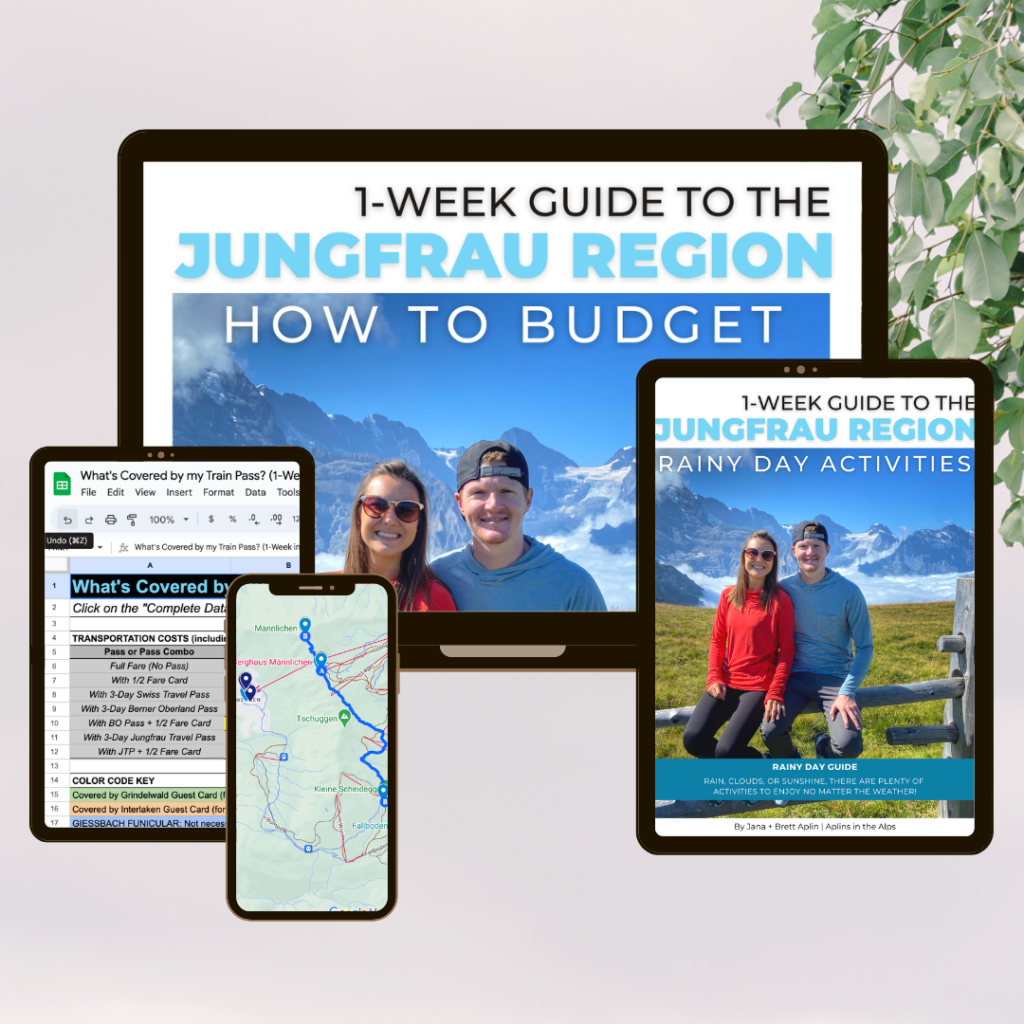 ---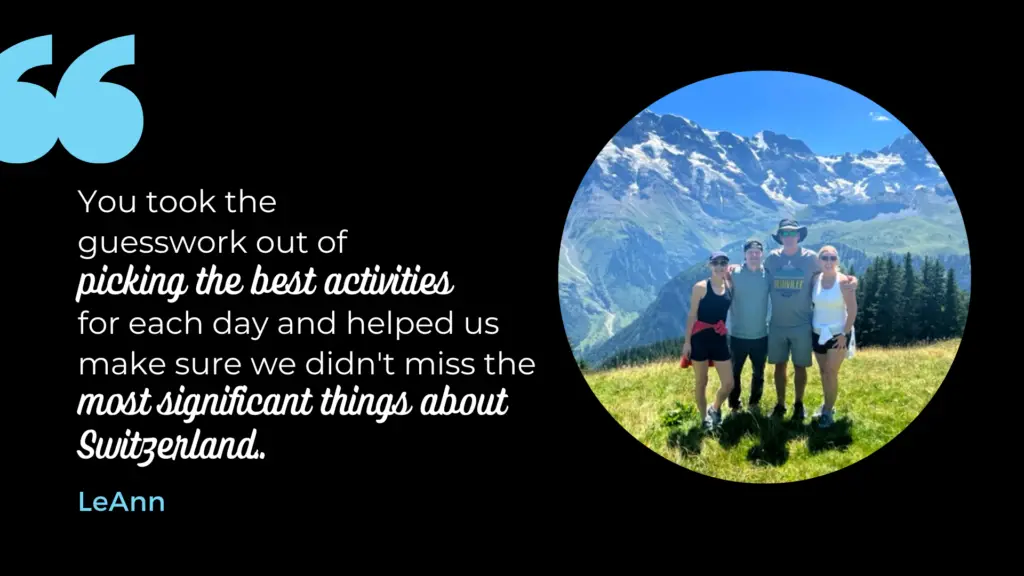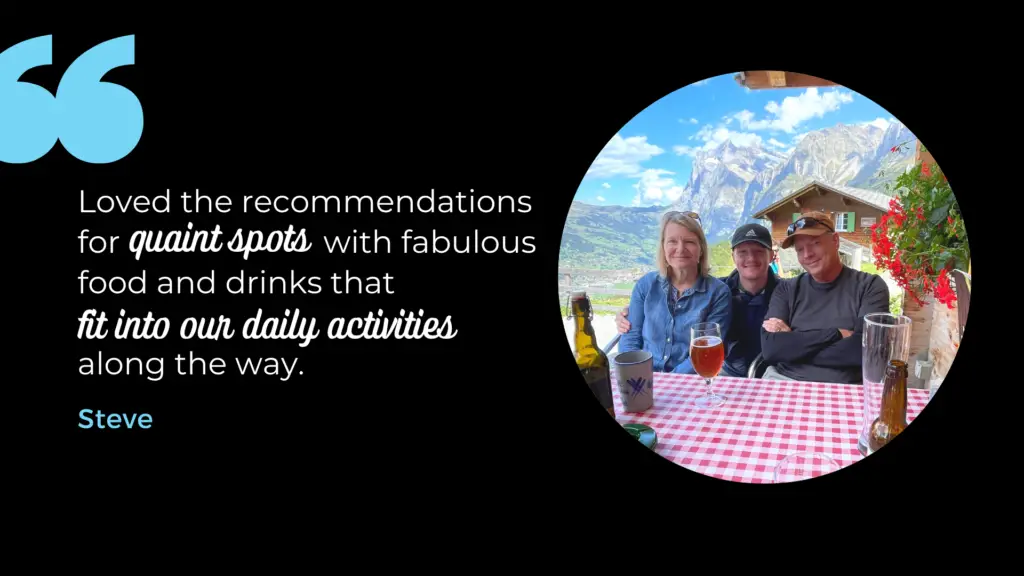 ---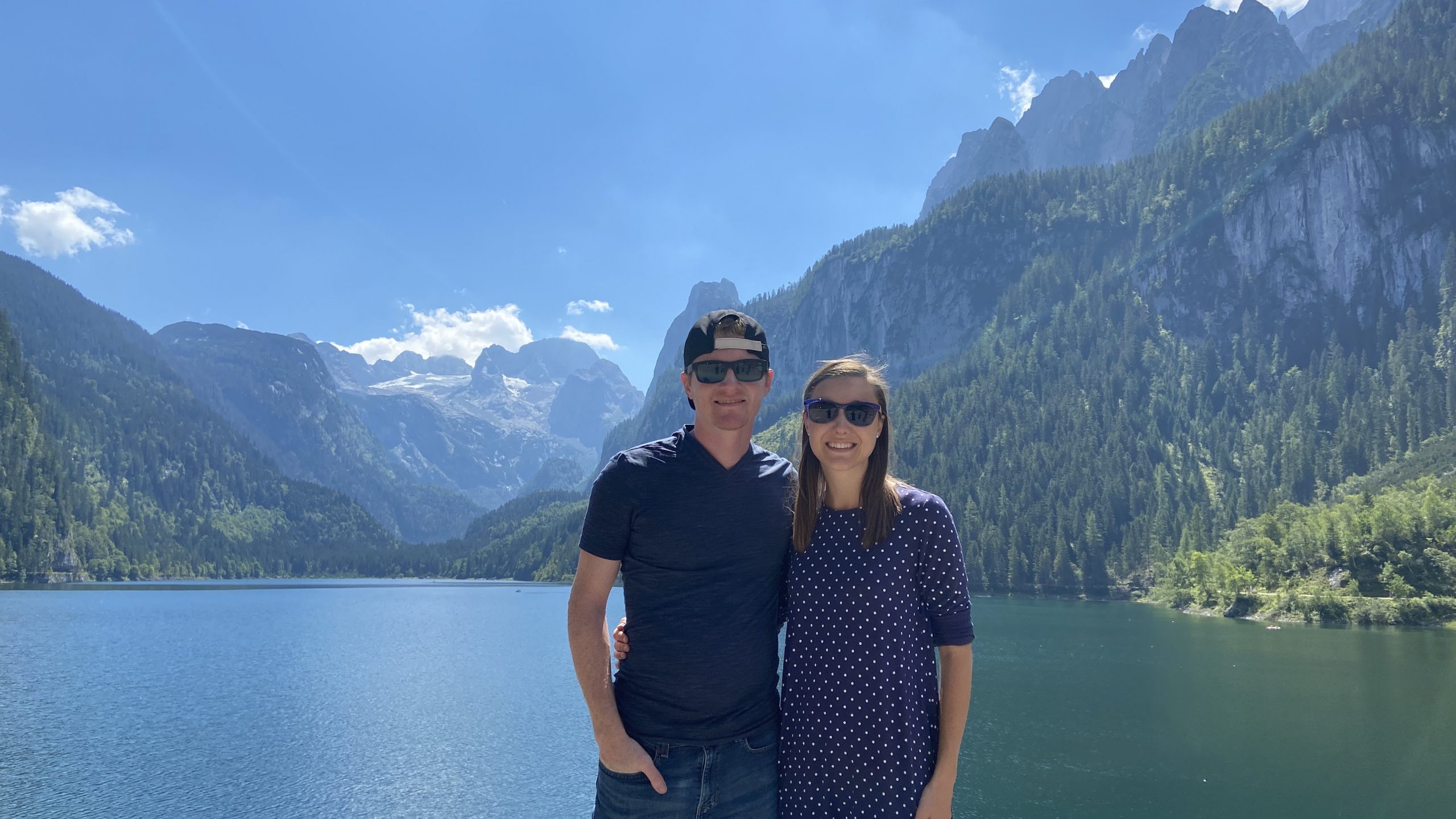 Hi! If you're new around here, we're Jana + Brett.
And we LOVE Switzerland.
We've spent more than 6 months traveling this small but incredible country. We first came on our 2-week honeymoon, then we came back for 10 days, then 1 month, 2 months, 3 months — do you see the trend?
After spending multiple summers living in the Swiss Alps near Interlaken, we quickly realized there's a lack of high-quality travel content about Switzerland. 
→ Not just a list of what to do, but how to actually do it. 
So that's why this 1-Week Guide to the Swiss Alps is passionately created to help you travel Switzerland with confidence to MAXIMIZE YOUR EXPERIENCES, MINIMIZE YOUR PLANNING TIME, and STRETCH YOUR BUDGET.
Join the 30,000+ subscribers on YouTube, 6,000+ travelers in our inbox, and hundreds of customers who have trusted our advice.
---
We know you're already poppin' pennies into your piggy bank to save up for this trip.
BUYING THIS GUIDE WILL ACTUALLY SAVE YOU TIME AND MONEY! Here's how:
Don't waste hundreds of CHF by not buying our recommended train pass: Numbers don't lie and we've done the math. If you buy our recommended train pass for this exact itinerary, you'll save 200 CHF per person compared to purchasing individual tickets for every ride, or even 230 CHF compared to purchasing the most commonly marketed train pass in Switzerland. 
Don't waste money on not-worth-it activities: Don't wonder if an attraction is worth it or not — we've done the research for you! Plus, this itinerary earned its badge of approval from the 6 groups who beta-tested it in 2022. 
Don't waste money on overpriced tourist restaurants: After living here for 2+ summers, we've discovered some fan-favorite local spots to eat and drink. That means you won't have to settle for top-dollar, mediocre restaurants geared toward tourists.
Don't waste hours preparing: Your pocketbook won't mind spending a few bucks on this guide to save you hours (…weeks! …months!) of travel planning time, not to mention stress!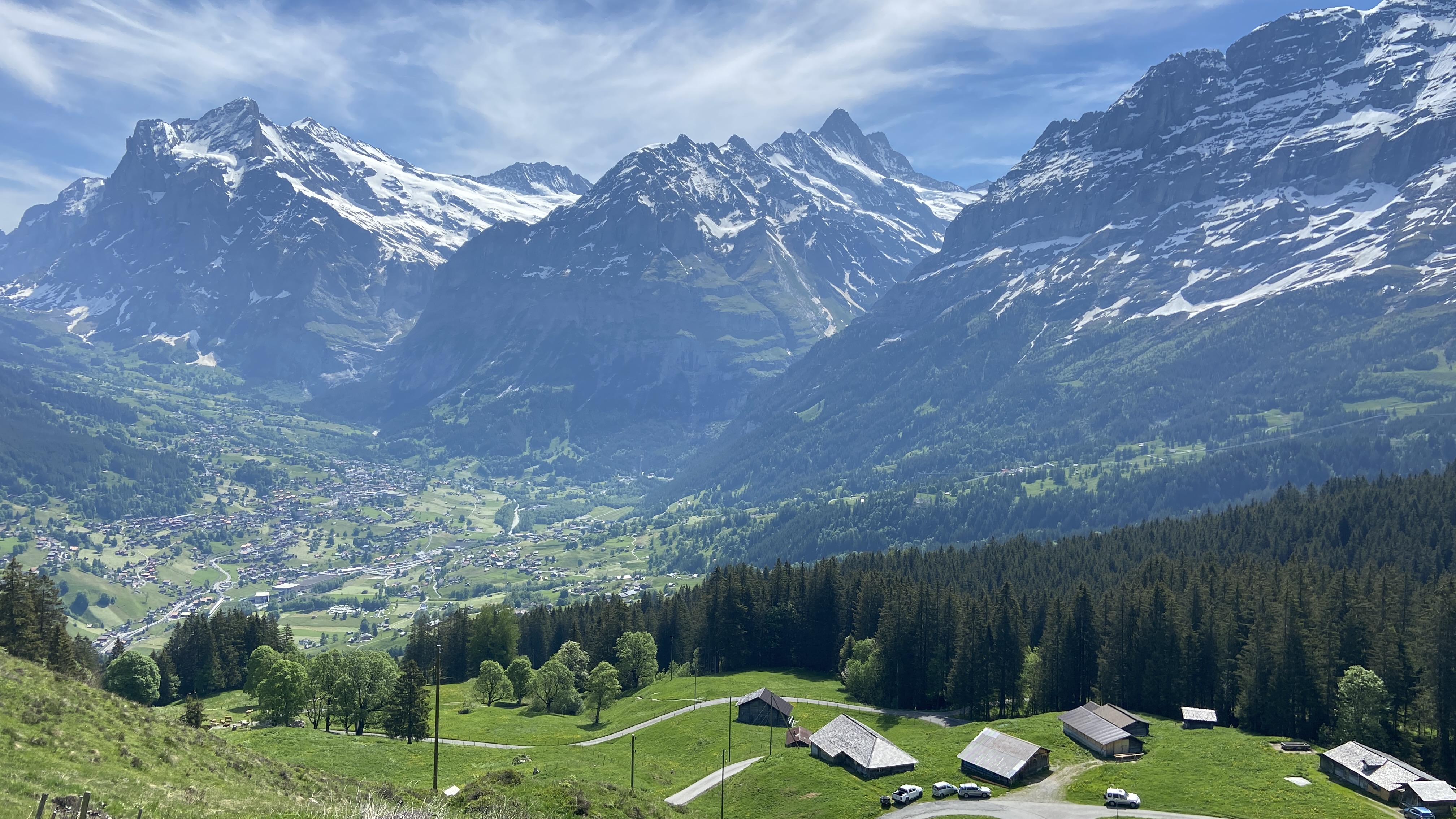 For comparison, the cost of the 1-Week Guide to the Jungfrau Region is roughly equal to:
  1 average dinner for one person in Switzerland (drinks and dessert NOT included!)
5 or 6 slices of local Swiss cheese from a self-service farm fridge
1 roundtrip funicular ticket to Harder Kulm
---
Unhappy with the Guide? Take 1 Week to decide!
We know how it feels to spend money on something that doesn't feel worth it. After all, Switzerland isn't a cheap destination. That's why our refund policy is all about YOU.
Take 1 week to sample this product, and if you're not satisfied with the test drive within 7 days, we will fix the problem or deliver a full refund. 
And here's the cherry on top: you get free lifetime updates! We will regularly update our content and incorporate new info to keep you in the loop.
Questions? Send us a message on our Contact Form.
---
Is this Guide right for me?
Tap the "Buy now" button if:
You need help deciding where to go in Switzerland, but know you want to gaze at the glorious Swiss Alps.
You want help planning your time and narrowing down decisions.
You don't know where to stay…Interlaken? Grindelwald? Lauterbrunnen Valley?
You appreciate a done-for-you itinerary that still leaves wiggle room to personalize your own experiences.
You are hoping for advice on the can't-miss attractions and must-do activities.
You prefer eating at recommended restaurants instead of leaving it up to chance.
You know a Swiss train pass will save you money, but don't know which one is best for your itinerary.
This Guide is not right for you if:
You crave spontaneously exploring and finding things on your own. 
You aren't looking to see the best of the Swiss Alps.
You're only going to be in the Jungfrau Region for 1-3 days. (Hint: We have other guides for that!)
You're looking for a budget guide to spend as little money as possible on your trip.
If that's you, don't worry — we have plenty of free resources and videos that will still help you out!
---
Still have questions? We have answers!
✔️Should I purchase this 1-Week Guide to the Jungfrau Region and another Swiss Travel Guide in the Jungfrau Region?
In our opinion, that's not necessary. This is our most comprehensive guide to the region! It includes our 1-Day Guide to Mürren and most (but not all) of our 3-Day Guide to Grindelwald. So if you're spending at least 5 days in the Jungfrau Region, this will be the best Switzerland itinerary for you!
✔️ When is the best time of year to visit?
This guide is best for trips mid-May thru Mid-October, although many of the activities can also be enjoyed outside of those months. 
✔️ Which train pass should I choose?
It's not an exaggeration to say that 50% of the questions we get asked are about Swiss train passes and public transportation. This guide specifies which train passes are best if you follow this exact itinerary, and also explains where to buy them and how to use them. But one thing is certain: not buying a Swiss rail pass is usually like throwing Swiss francs in the garbage. So don't skip that section of the guide!
✔️ Will this itinerary work for families with children?
Yes! Although we don't have children of our own, we are an Aunt and Uncle to 9 nieces and nephews, so we get what it's like to be with kids of all ages, from infants to teens. In this guide, we mention when a destination has a playground — which is pretty common — and sometimes we offer alternative suggestions if that activity isn't ideal for young kids. 
✔️ How much should I budget?
University students taking a backpacking trip are gonna spend differently than a couple celebrating their 25th wedding anniversary. So the budget question is sticky, but this guide provides a Bonus "How to Budget" PDF with cost estimates and budget tips.  
✔️ What if I'm older or have limited mobility?
Switzerland is not just for the young and fit and physically active. In fact, Jana's mom had both of her knees replaced a few years ago and still filled her whole week in the Swiss Alps with mild activities. When we talk about hikes or walks in this guide, we mention if it's paved, flat, steep, and how long it is. And most of the time we explain how you could bypass the walk and use transportation to get to the next stop on our itinerary instead. Nearly all transportation is equipped for wheelchairs as well. So limited mobility shouldn't hold you back.
✔️ What if this itinerary doesn't exactly fit my trip?
While our guides are carefully crafted to fit together like puzzle pieces, you'll gain a ton of benefits even if you have something different in mind. Each day is basically its own itinerary, meaning you can follow some days but not the others, choose parts of each day to enjoy while doing something else with the rest of your time, or simply use the guide as a reference while you craft your own personalized itinerary.
And don't forget, our shop currently has 1-day, 3-day, and 7-day Guides…with more options and destinations in Switzerland coming soon!
---
It's time to upgrade your Swiss Vacation
Revamp from an okay trip to Switzerland to your dream Swiss vacation with a step-by-step Swiss Travel Guide! 
This realistic, family-friendly, perfectly-packed itinerary is better than a piecemealed plan or scattered schedule. Join the hundreds of travelers who follow our travel itineraries!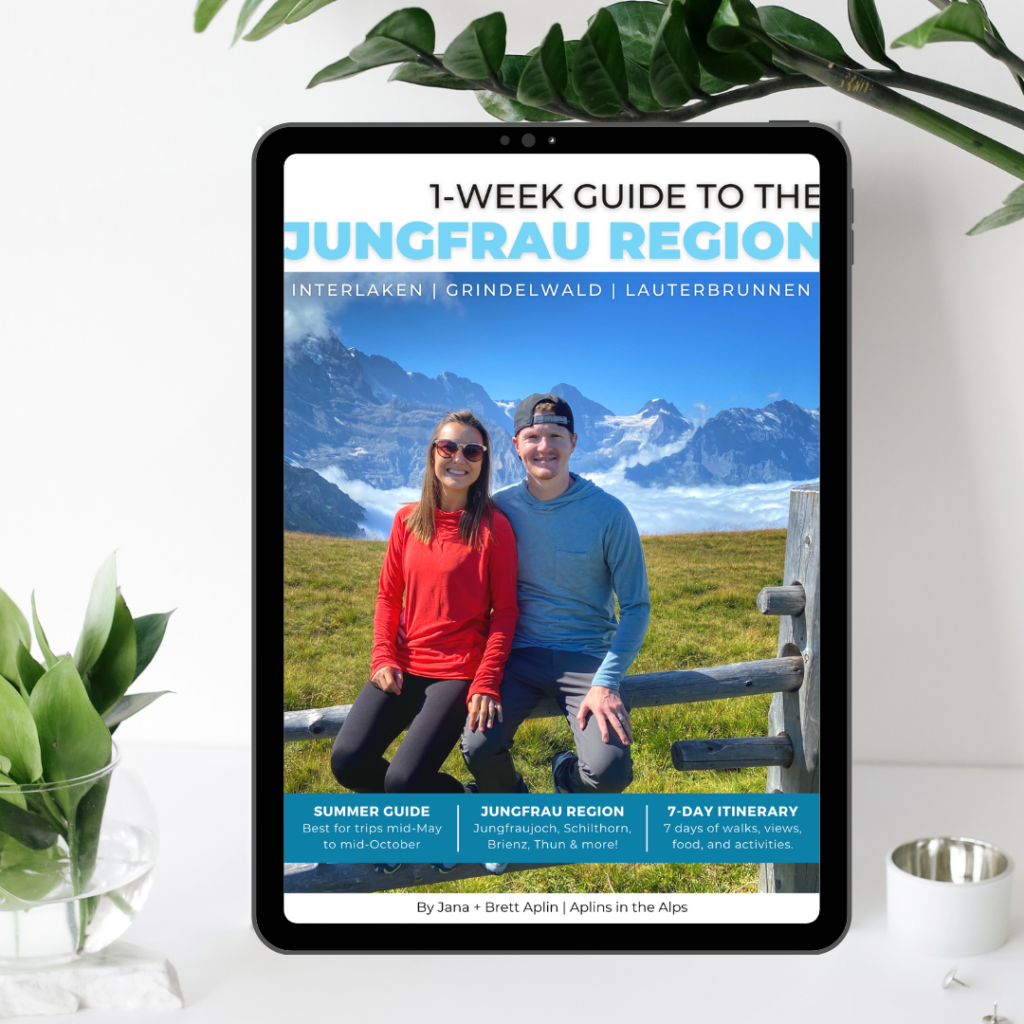 See ya in Switzerland!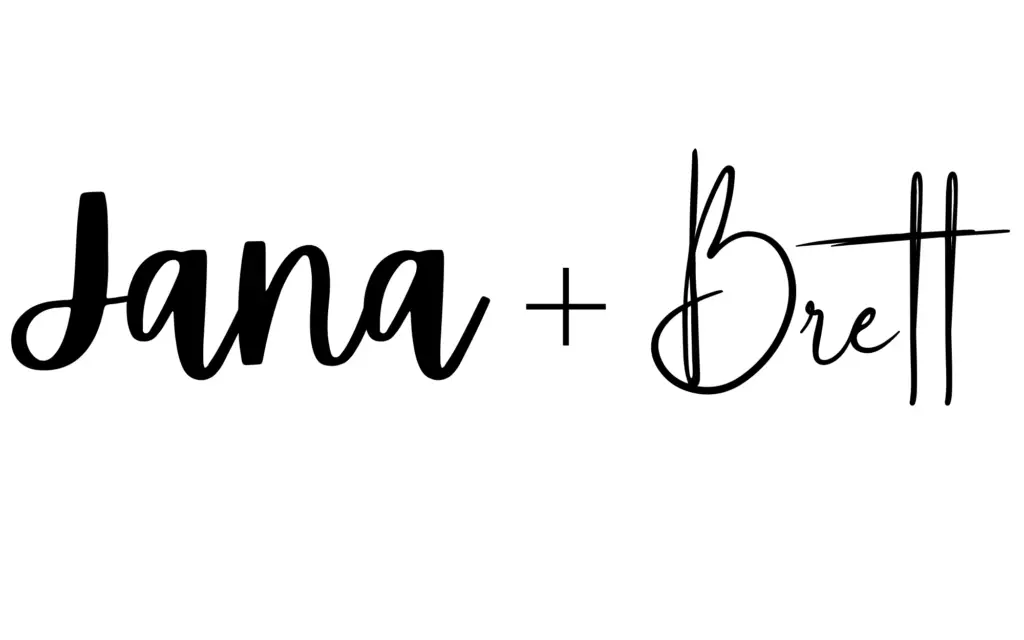 ---
Visiting for less than 7 days? Browse our other Swiss Travel Guides: